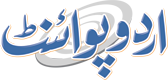 Dr. Marwat Announces To Start Sports Competitions Soon
Zeeshan Mehtab Published September 07, 2023 | 08:14 PM
Khyber Pakhtunkhwa Caretaker Minister for Sports and Science and Information Technology Dr. Najeebullah Khan Marwat has said that steps have been taken to keep the ground activities all across Khyber Pakhtunkhwa and soon competitions would be organized at Tehsil, District, Provincial and National levels
PESHAWAR, (APP - UrduPoint / Pakistan Point News - 7th Sep, 2023 ) :Khyber Pakhtunkhwa Caretaker Minister for Sports and Science and Information Technology Dr. Najeebullah Khan Marwat has said that steps have been taken to keep the ground activities all across Khyber Pakhtunkhwa and soon competitions would be organized at Tehsil, District, Provincial and National levels.
Talking to a group of journalists from the Sports Writers Association, Khyber Pakhtunkhwa, he said that they would manage sports affairs on merit in consultation with all stakeholders.
Sports fields should not be empty, competitions will be held in districts including Peshawar, he added.
They will try to get people out of despair by organizing large-scale sports activities, the Caretaker Sports Minister told reporters and expressed happiness over the talent that exists in Khyber Pakhtunkhwa.
Dr. Najeebullah said that sports affairs will be run on merit in consultation with all stakeholders, and corruption will not be tolerated, and whatever time there is for sports.
The youth will be guided in the right direction, sports is an effective medium through which the youth can be kept away from negative activities, he said.
He said that in countries like Pakistan, youth can be kept in balance through sports, mental strength comes from sports, and they will try to prepare for leadership by using sports as a tool, parents and youth should be realised that sports activities are good for mental strength besides it teaches us tolerance and brotherhood.
He said for physical development, sports teach us how to cope with difficult situations, and it is necessary for every child, He said that to ensure optimal use of available resources, sports opportunities will be provided, and instructions have been issued to all authorities.
He said that they are preparing a three-month program and soon all stakeholders will be consulted.
The provincial minister expressed the hope that members of the SWA, KP would help in attaining the desired result and they should also pinpoint the wrong things going on besides giving due coverage to the upcoming talent.