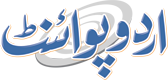 Easy Sailing For Komal, Laiba In Abdul Sattar Edhi Memorial Women Squash
Zeeshan Mehtab Published July 28, 2016 | 03:58 PM
PESHAWAR,(APP - UrduPoint / Pakistan Point News - 28th july,2016) : Easy sailing for top seed Komal and second seed Laiba Ijaz in the ongoing Abdul Sattar Edhi Memorial Women Squash Championship being played here at PAF Hashim Khan Squash Complex on Thursday. The two top seeded players marched into the second round after securing victories against their respective rivals in the ongoing thrilling event wherein nine matches decided on the second day. In the first match Laiba Ijaz defeated Noor-Ul-Ain in a thrilling battle, the score was 11-6, 11-8 and 11-5.
Laiba Ijaz, the second seeded, fully dominated the proceedings and did not allow Noor-Ul-Ain to strike back. Noor-Ul-Ain played well in the second set and got a good lead of 2-8 but Laiba came back strongly and first tied the tally 8-8 and then marched into victory at 11-8. In the second match Komal recorded a thumping victory against Sana Khan in straight sets, the score was 11-6, 11-7 and 11-9.
Komal did not look behind and powered Sana Khan to straight sets.
In the other matches Hira beat Areeba in a thrilling four sets battle. Hira failed to click in the first set won by Areeba at 5-11 but she after conceding a set, managed her position and secured victories in three consecutive sets at 11-7, 11-9 and 12-10.
Both Hira and Areeba played well. Maira beat Manahil in straight sets, the score was 11-8, 11-5 and 11-6 as Maira played very attacking game by giving no chance to Manahil to strike back. Fourth seed Nimra Akeel beat Arooj Khan in straight sets, the score was 12-10, 11-9 and 11-8 and third seeded Kainat Khan beat Rida by 3-1, the score was 11-9, 8-11, 11-7 and 12-10.In the other match Eman and Naima Khalid also secured victories.
Eman beat Asma Pari by 3-1 in a thrilling battle, the score was 12-10, 9-11, 12-10 and 11-7 while Naima Khalid, very promising upcoming player, outclassed Neha by 3-0, the score was 11-6, 11-5 and 11-8.