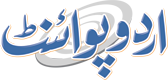 Football: Five Facts On Leroy Sane
Zeeshan Mehtab Published August 02, 2016 | 04:40 PM
LONDON,(APP - UrduPoint / Pakistan Point News - 2nd Augst,2016) - AFP sports picks out five facts on German international Leroy Sane following Manchester City's purchase of him from Bundesliga side Schalke 04 on Tuesday for a reported #37m (43m Euros), which would make him the most expensive German player of all time: Paper mix-up France's loss Germany's gain Sane junior could have just as easily begun his career in the French Ligue 1 had his father Souleyman Sane done his military service in France and not Germany.
Under the rules the talented footballer could have been allowed to serve in the French Army close to his Paris base but the French Football Federation filed the papers too late and Souleyman ended up donning French Army uniform in Germany.
From then on he played for German sides and married German rhythmic gymnast Regina Weber, hence how his son came to be born there and ultimately chose to play for Germany although he still had the option to choose France. Football in the genes Souleyman Sane was hopefully more obedient to his superiors during his national service than he was to his Senegalese diplomat of a father, who didn't want him to pursue a career in football.
He enjoyed a successful career in Germany and was capped 55 times by Senegal. He didn't hold back though when he was playing for Nuremberg and head-butted a journalist who made a racist remark.
His three sons may not be as hot-headed but they have inherited his footballing ability with all of them being taken on by the Schalke academy. "He's (Leroy who is the middle son) inherited his father's footballing genes," said Schalke's sporting director Horst Heldt.
His sporting pedigree is faultless as his mother Regina Weber, was a gymnast who won a bronze medal at the 1984 Olympic Games for West Germany.
Football is the only fruit of his youth Souleyman's confidence his son won't have his head turned like many of his age by the money being offered is based on solid ground.
For Leroy eschewed the many attractions teenagers jump at so he could focus on succeeding in football. "I never wanted to be an astronaut," Sane told German newspaper S|ddeutsche Zeitung. "When I was 16 or 17, I didn't go to parties.
I had only one hobby - the ball." Burning impression in the Bernabeu Sane showed his extraordinary gifts almost straight away and in the cauldron of Real Madrid's stadium in a Champions League last 16 second leg clash in March 2015.
Sent on as a substitute -- with Schalke trailing 3-1 on aggregate -- he unnerved his opponents and scored a quite brilliant goal to draw them level at 3-3 on the night. "I didn't know he had it in him," said Souleyman.
"Look back at the footage: I never scored a goal from so far out like Leroy did against Real Madrid." They ultimately won 4-3 but having lost 2-0 in the first leg went out. Little wonder that Liverpool came in for him and were rebuffed at the end of last season after he scored nine goals and created seven for Schalke as well as impressing for Germany. Loew high on praise Credit Joachim Loew for going with the talented youngster for his Euro 2016 squad but he expects Sane's full potential to be realised in time for the 2018 World Cup.
"For me, his emergence is one of the stories of the season," said Loew. "He's quick, strong technically, looks for the one-on-ones and is carefree. We see huge potential in him. He's got a special gift and finesse."