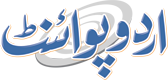 Football: 'Spectacular' Year For Cristiano, Says Ronaldo
Muhammad Rameez Published December 19, 2016 | 11:50 AM
YOKOHAMA, Japan, , (APP - UrduPoint / Pakistan Point News - 19th Dec, 2016 ) - Cristiano Ronaldo said he had answered his critics in style as he rounded off a "spectacular" year with a hat-trick to win the Club World Cup for Real Madrid and add to his multitude of titles.
After his heroics floored Japan's Kashima Antlers 4-2 in extra-time on Sunday, the Portuguese superstar summed up a remarkable season in which he has also lifted the Champions League, Super Cup, Euro 2016 and Ballon D'Or trophies.
"They always expect more of Cristiano," said Ronaldo, referring to himself in the third person. "It's been a week full of joy after winning the Ballon d'Or too. I thank my team-mates because without them Cristiano couldn't win these individual awards," he added.
Ronaldo showed why he was voted the world's best player for a fourth time last week, but there were also the moments of self-indulgence that make him such a polarising figure. At one point in the first half, he even tripped over the ball after attempting one of his trademark stepovers.
But as a nail-biting final went into extra time, Real's talisman pounced twice to bring the Spanish giants a second world club title in three years and fifth in total. It capped an astonishing year in which Ronaldo helped Real become champions of Europe for an 11th time, added a Super Cup and led Portugal to a stunning Euro 2016 title.
"The stats don't lie, as always," sniffed the player of the tournament, referring to last week's Ballon d'Or award, which put him one behind fierce rival Lionel Messi's record five. "People criticise me often but I'm used to it," added the 31-year-old, who scored his 500th career club goal in Real's 2-0 semi-final win over Mexico's Club America.
"I've shown my quality on the pitch for many years and I had a spectacular season for Real Madrid and Portugal." - Video nasty - =============== His preening style and pouty social media photos showing off his six-pack can grate, but Ronaldo is pure box office.
A crowd of 68,000 in Yokohama oohed and aahed at Ronaldo's show-boating, even if his team-mates weren't so enthralled. It was inevitable at a tournament where FIFA trialled video referees for the first time in official competition that Ronaldo was central to that plotline too.
When his semi-final goal was briefly reviewed -- by accident, as it turned out as a video referee had inadvertently kept his finger on the intercom button, alerting the referee to a possible offside -- Ronaldo's face turned to thunder.
Moments later he broke out into a broad grin, order restored as the referee confirmed his 377th goal in 366 games for Real -- now 380 in 367. After their punishing trip to the Far East, La Liga leaders Real finally get some time off before a home game against Granada on January 7.
But as Real savoured another piece of silverware, spare a thought for want-away forward James Rodriguez, who faced a gloomy flight home on Monday. After Rodriguez hinted at leaving in the January transfer window, captain Sergio Ramos had a blunt message for the Colombian: "Today was a day to be happy and satisfied, not to focus on other matters."