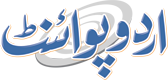 Foreign Players See Pakistan As Leading Destination For Int'l Sports Events
Muhammad Rameez Published November 07, 2023 | 08:00 PM
Foreign taekwondo players believe Pakistan has the leasing to be a prominent destination for international sports events
ISLAMABAD, (APP - UrduPoint / Pakistan Point News - 7th Nov, 2023) Foreign taekwondo players believe Pakistan has the leasing to be a prominent destination for international sports events.
The foreign players and officials who participated in the recently concluded 5th Asian Open Taekwondo Championship have returned to their respective countries.
Before departure, the international players expressed their desire to visit Pakistan again, describing their stay in Pakistan as ideal.
Cansel Deniz, who secured victory in the women's +73 category, took the opportunity to commend the Pakistan Taekwondo Federation for their proficient organization of the event.
Deniz's recognition of the remarkable talent exhibited by Pakistani players reflects the growing prowess of the country in the field of taekwondo at an international level.
Gold medalist, Nadja from Serbia declared Pakistan as her favourite country in terms of sports participation. The amicable atmosphere and memorable experiences during their time in the country were lifetime remembering.
Geon-Woo Seo, who won the gold medal in the -80 kg from Korea, expressed his intent to revisit Pakistan and reminisce about the beautiful memories made.
He further said Pakistan has the potential to be a prominent destination for international sports events.