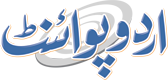 Four Members Turkmenistan Sports Journalists Delegation Warmly Received
Zeeshan Mehtab Published December 20, 2016 | 09:05 PM
PESHAWAR, (APP - UrduPoint / Pakistan Point News - 20th Dec, 2016 ) : 4-member Turkmenistan sports journalists delegation Tuesday warmly received at Peshawar Motorway Interchange by the members of Khyber Sports Writers Association.
The delegation is on eight days to Pakistan, led by Muradav, a member of the Turkmenistan tv with Allah Murad as his Deputy. Soon after arrival, the delegation was taken to Abdul Wali Khan University Mardan where the Vice Chancellor Professor Dr.
Ihsan Ali, Chairman of the Department of Sports Sciences Farooq Ahmad along with other members received them. The members of the delegation have a very busy day in Mardan wherein they also met with District Nazim Mardan Himayat Mayar, DIG Mardan Ijaz Khan, who is also President KP Volleyball Association.
Ihsan Ali during his meeting with the delegation briefed them about the affairs of the University and its performance in various sports events held under the aegis of Higher education Commission.
Ihsan Ali on this occasion said that Pakistan and Turkmenistan had warm and cordial relations from historical, cultural, religious, political and economic perspectives. The visit of Turkmen sports journalists will provide a good opportunity to review and exchange matters between the two brotherly country as far as promotion of sports is concerned.
The delegation exchange views on bilateral, regional and international issues of mutual interest. The visit provides an opportunity to highlight the importance and success of the 5th Asian Martial Arts Games hosting by Turkmenistan as the first Asian Country wherein countries from around Asia will be taking part in 2017.
During their visit to Khyber Pakhtunkhwa, the delegation will have importance meetings with the Chief Minister Khyber Pakhtunkhwa, Governor Khyber Pakhtunkhwa, visit of PAF Hashim Khan Squash Complex and meeting with former World Champion Qamar Zaman.
The delegation will also brief the members of the KP Sports Writers about preparation being made for the holding of 5th Asian Martial Arts Games during their stay in Peshawar. The delegation will also hold talks with different section of the society pertaining to bilateral relations and cooperation in diverse fields as well.
The delegation will visit to Malik Saad Sports Trust and AIPS Asia Secretary Office, Historical Islamia College, Dunya and Express TV Channel Offices, holds meeting IGP KP, Minister Sports Mehmood Khan and witnesses both Men and Women exhibition squash match at Hashim Khan Squash Complex before proceed to Karachi on December, 24.
The delegation upon arrival at provincial capital Peshawar was received by members of the KP Sports Writers Association and presented them bouquets at the five star hotel. In Islamabad the delegation visited Jinnah Sports Complex and met with Minister Inter Provincial Coordination Riaz Hussain Pirzada, DG Sports Dr.
Akhtar Nawaz Gnajera, Deputy DG, Secretary General AIPS Asian Amjad Aziz Malik, Members of Rawalpindi Islamabad Sports Journalists Association were also present. The delegation had meeting with Turkmenistan Ambassador to Pakistan.
The objectives of the visit to appraise Pakistani sports journalists about the forthcoming 5th Indoor Martial Arts Games to be hosting by Turkmenistan for the first time as an Asian country. APP/ijz/ahn