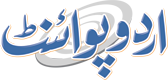 Fresh Office Bearers Of Punjab Squash Association Elected
Zeeshan Mehtab Published December 01, 2016 | 02:25 PM
LAHORE, Dec 1 (APP - UrduPoint / Pakistan Point News - 01st Dec, 2016 ) : Dr Nadeem Mukhtar and Sheraz Saleem were elected as President and Secretary of the Punjab Squash Association at the Annual general council meeting of the body here on Thursday.
Out of the nine zones/divisions, eight attended the meeting which elected the office bearers for a next term of four years. The participants of the meeting included outgoing the President, PSA, Malik Amjad Ali Noon,Secretary,Sheraz Saleem, Senior Vice President Mian Fazal Haq,Vice Presidents,Karamat Ullah Chaudhary,Sohail Khan,Tariq Farooq Rana,Treasurer Muhammad Mansoor, Zonal representatives of Punjab which included Naeem Dastaghir and Khan Asif Khan.
Secretary Pakistan Squash Federation,Group Captain Amir Nawaz and Punjab Olympics Association's Waqar Ali and Tayyab Sohail also attended the meeting as observers. The newly elected office holders of PSA are:President Dr Nadeem Mukhtar, Secretary Sheraz Saleem,Treasurer Tariq Sadiq Malik, Senior Vice President, Sohail Khan,Vice Presidents Mian Fazal Haq,Omar Saeed,Imran Mukhtar Chaudary,Tariq Farooq and Muhammad Mansoor.
A seven member executive committee will be chosen by the newly elected members,said the newly elected Secretary Sheraz Saleem while talking to APP. Tributes were paid to the outgoing President Malik Amjad Ali Noon for his services and contribution for uplifting squash,he said.
He said as per order of the Lahore High Court the house unanimously approved the holding of the PSA elections. The elections were conducted by the election commission comprising Mian Noman Kabeer,Senior Vice President Lahore Chamber of Commerce and Waqar Ali of Punjab Olympic Association,he maintained.
Dr Nadeem Mukhtar after his election said collective efforts will be made for overall development of the game by evolving a comprehensive activity plan across the province. "The future of squash is very bright in Pakistan.We will make efforts to identify new talent and our aim is to promote squash in all parts of Punjab",he asserted. He thanked all the zonal chiefs for their support.