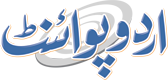 Hamid Israr, A Tennis Star In Making
Zeeshan Mehtab Published July 20, 2016 | 03:31 PM
PESHAWAR, (APP - UrduPoint / Pakistan Point News - 20th july,2016) : Impressed from Pakistan's most Davis Cupper and current Pakistan No. 1 Aqeel Khan, 10-year-old Hamid Israr eyed on to be like his ideal player Aqeel in the world of Tennis. The upcoming young-gun, who really played like his ideal star Aqeel Khan and in a short span of time by securing victories in four different national level tournaments and has last for more titles in the days to come. 'I believed in hard working by idealizing Aqeel Khan and you will me as Pakistan No.
1 one day,' Hamid Israr said with his eye-ball scrolled quickly with a shine. "I'm improving with every day passing and certainly the day is not so far reaching to that height currently Aqeel Khan is playing," Hamid Israr added with a fabulous confidence the young star has. It was just took an year when I started my game and daily paid a visit to the court with my father Israr Gul, a known tennis player who also won ITF title for Pakistan, Hamid Israr remarked. 'So far I played four tournaments and secured top position in three and got runners-up position in the fourth one that clearly indicate my passion toward Tennis,' Hamid Israr disclosed. In 2016 Hamid played four national tournaments including - Kalsoom Saif Ullah Khan Memorial National Ranking Tournament, Chief of the Air Staff Khyber Cup Open Tennis Tournament, Super-9 National Ranking Tennis Championship and First Bascule National Ranking Tennis Tournament.
Apart from Kalsoom Saif Ullah Khan Memorial National Ranking Tournament where Hamid Israr finished second, Hamid Israr bagged the winner trophies in other three by exhibiting matchless talent.
I like hitting forehand, single hand, and backhand, double hands with my key advantage is that I'm a baseline player. Hamid is also learnt perfect superb-action-serve from his father as well. 'I do impressed the way Aisam Ul Haq and Jalil Khan are playing but I idealized Aqeel Sir,' Hamid Israr replied to a quarry.
I do four-hour daily practice with hitting 100 each forehands and backhands, 200 straight knocking besides 100 service shorts and one-hour game which is a total formation of my practice, Hamid Israr disclosed. I love my father Israr Gul but he is very serious during my practice time and on some occasion he do punish when anything go wrong, he said with a semi-smile on his face.
I'm fully concentrating on my game and I promised with my father to become a national champion one day besides earning good for my family and country as my father has little resources of money,' Hamid added.
'I love my father as despite his limited financial resources he always overcome on my need as far as my rackets, shoes, socks and my daily expenses on coming to Qayyum sports Complex Tennis Courts are concerned,' he concluded.