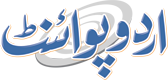 ICC Cricket World Cup 2023 Prize Money Announced
Ijaz Ahmad Published September 22, 2023 | 06:52 PM
The 13th edition of the ICC Men's Cricket World Cup would see the winners of the 10-team tournament earn US$4 million, along with the trophy that they will lift on November 19
ISLAMABAD, (APP - UrduPoint / Pakistan Point News - 22th Sep, 2023 ) :The 13th edition of the ICC Men's cricket World Cup would see the winners of the 10-team tournament earn US$4 million, along with the trophy that they will lift on November 19.
The runners-up would receive US$2 million, while the losing semi-finalists will get $800,000 each from the total prize pot of US$10 million. The 48-match event would be played across 10 venues from October 5, said a press release.
The biggest Cricket World Cup ever would see prizes for each league match won.
Teams would play each other once in a round-robin format, with the top four making it to the semifinals.
The winners of each match in the group stage would receive US$40,000 and the six teams that do not qualify for the semi-finals will receive a payment of US$100,000.
The breakdown of prize money allocations was as follows: Winner US$ 4,000,000; Runner-up US$ 2,000,000, Losing Semi-Finalist (2) US$ 1,600,000, Teams eliminated after group stage (6) US$ 600,000 & Winner of each group stage match (45) US$ 1,800,000.