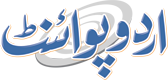 Most Spanish Women Footballers Agree To Play After Deal But Two Leave Camp
Muhammad Rameez Published September 20, 2023 | 08:11 PM
Most of Spain's women's national team have agreed to stay with the squad, the government said Wednesday, following a strike by the World Cup winners sparked by the disgraced former president of the football federation forcibly kissing a player
Barcelona, (APP - UrduPoint / Pakistan Point News - 20th Sep, 2023 ) :Most of Spain's women's national team have agreed to stay with the squad, the government said Wednesday, following a strike by the World Cup winners sparked by the disgraced former president of the football federation forcibly kissing a player.
The announcement followed hours of overnight negotiations over player demands for further changes at the Spanish football federation (RFEF) after ex-president Luis Rubiales resigned.
"We have arrived at a series of agreements which will be drawn up and signed tomorrow" between the RFEF and the Spanish government, Victor Francos, secretary of state for sports, told reporters, adding that two of the 23 players who had been called up did not wish to continue with the squad.
The departing duo, Mapi Leon and Patri Guijarro, were among 15 players who went on strike before the World Cup in protest at the methods of then national coach Jorge Vilda and other issues with the federation.
Neither played a part in the triumphant campaign in Australia and New Zealand and upon leaving the team camp on Wednesday said they were "not in the right state" to play in the upcoming matches.
A total of 19 players from new coach Montse Tome's squad had been on strike over changes they want made to the RFEF, sparking concerns they would not play in upcoming Nations League games, jeopardising the team's chance of playing in the 2024 Paris Olympics.
In the hours before the deal was announced, players selected by Tome gathered for training despite declaring themselves unavailable, some expressing fear of facing sanctions if they refused to play.
They had faced possible fines of between 3,000 and 30,000 Euros ($3,200 and $32,100), while they could also have lost their licences to play for up to five years, including at club level.
Francos, the secretary of state for sport who is also the president of Spain's High Council for Sports (CSD), said Wednesday those who decided not to play would not face sanctions.
"It's a reality that the situation for me and for Patri is different to the rest of our team-mates. We already knew this was not the right way to return, and we are not in the right state," Barcelona defender Leon told reporters.
"We are content because the truth is that changes are being made, and in this we are giving full support to our team-mates."Guijarro said: "They are working on the changes and of course we are with our team-mates, but it's true that it's a different situation.
"It's quite difficult and quite hard, and ... mentally we are not right to be here."