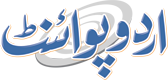 NBA: LeBron Stops The Rot As Cavs Hold Off Raptors
Muhammad Rameez Published December 06, 2016 | 11:00 AM
LOS ANGELES, Dec 6, (APP - UrduPoint / Pakistan Point News - 06th Dec, 2016 ) - LeBron James scored 34 points as the Cleveland Cavaliers snapped their three-game losing streak with a battling 116-112 win over the Toronto Raptors on Monday.
James led the scoring for the Cavs, who also saw Kevin love pour on 28 points with 14 rebounds as the Raptors' six-game winning streak came to an end. The Cavs had looked to be easing to victory after opening up a 15-point lead in the fourth quarter.
But a determined Raptors fightback, which saw them move to within four with two seconds left, ensured the game went down to the wire after Kyle Lowry's three free throws.
It was a third victory for the Cavaliers over the Raptors this season, a series in which three close-fought games have been settled by a total of 11 points.
James later paid tribute to the Cavs' dogged pursuit of victory against a Raptors side who took his team to six games in last season's Eastern Conference finals.