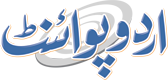 North Korean Breaks World Record As Weightlifting Dominance Continues
Ijaz Ahmad Published October 02, 2023 | 09:55 PM
A third women's weightlifting world record was broken on Monday as North Korea continued to dominate at the Asian Games in Hangzhou on Monday on their return to international competition after four years away
Hangzhou, China, (UrduPoint/Pakistan Point Mews Oct 02, 2023) :A third women's weightlifting world record was broken on Monday as North Korea continued to dominate at the Asian Games in Hangzhou on Monday on their return to international competition after four years away.
Kim Il Gyong, who appears to have last competed internationally as a 14-year-old junior in 2018, set a new snatch record of 111kg on her way to gold in the women's 59kg class.
The 20-year-old then hoisted 135kg in the clean and jerk to finish on a 246kg total and condemn China's Luo Shifang to silver with former snatch world record-holder Kuo Hsing-chun of Taiwan in third.
"Like athletes from other NOCs we train in great venues.
We are devoted and very committed to our preparation," said Kim when asked how lifters from her country were able to shatter so many world records.
Later Rim Un Sim comfortably won a second Asian Games gold medal, adding the women's 64kg title to the 69kg gold she won in Jakarta five years ago, though she failed with a snatch world record attempt at 118kg.
On Saturday Ri Song Gum broke two world records in the women's 49kg, the first weightlifting event of the Hangzhou Games.
Kang Hyong Yong, a 24-year-old with no international pedigree, followed up in staggering fashion with a hat-trick of world records in the snatch, clean and jerk, and combined on her way to gold in the women's 55kg class.

Kim, who is still technically a junior, also broke the junior world records on Monday for all three categories. She finished 1kg short of Kuo's senior world record total of 247kg.
Hidilyn Diaz, the Olympic and world champion in the 55kg division, was fourth.
Diaz, who is the only athlete from the Philippines to ever win an Olympic gold, is building towards the Paris Games.

There she will lift in the higher weight category as the 55kg division will not be part of the Olympics in 2024.

Diaz won the Asian Games gold five years ago in Jakarta in the now-defunct 53kg class.
"I'm pushing myself to the limit for this," said the 32-year-old Diaz, who will be competing in her fifth Olympics next year.
"I'm confident of winning gold in Paris, but I'll need to lift 107kg and 135kg to do that."
Rim destroyed a quality field in the 64kg class, her 251kg total putting her 17kg clear of China's Pei Xinyi who took the silver.

Elreen Ando of the Philippines won the bronze on 222kg.
North Korean weightlifters have not taken part in international competition since 2019 after the country's borders were sealed because of the pandemic.
When they were scheduled to return to action at a meeting in Cuba in June, rival lifters strongly objected, saying the North Koreans have not been dope-tested since 2019.
The World Anti-Doping Authority (WADA) sanctioned North Korea after declaring its national anti-doping body "non-compliant" in 2021.

The sanctions remain to this day and included, in theory, not flying the North Korean flag at any regional, continental or world sports event, excluding the Olympics and Paralympics.
Yet their flag was carried at the opening ceremony in Hangzhou and their weightlifters have proudly saluted it on the podium, often in tears.
North Korea did not take part in the Tokyo Olympics of 2021, citing the pandemic, and were then barred from the 2022 Beijing Winter Games for skipping Tokyo.