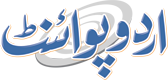 Olympics: Aussie Dad Sees Footy Future For Gold Medal Swimmer
Muhammad Rameez Published August 12, 2016 | 12:16 PM
SYDNEY, (APP - UrduPoint / Pakistan Point News - 12th Augst,2016) - Australian teen sensation Kyle Chalmers may have won a swimming gold medal in Rio, but his dad, a former Aussie Rules player, still sees a future for his son on the pitch. Eighteen-year-old Chalmers stunned his rivals when he won the 100m freestyle event Thursday over Belgium's Pieter Timmers and American Nathan Adrian. "Obviously swimming is his number one focus at the moment, but he loves his football," proud father Brett Chalmers told the Australian Broadcasting Corporation. "He loves all sports, he's nuts about basketball, he's crazy about soccer," he added. Brett Chalmers, who played for Adelaide and Port Adelaide in the Australian Football League, coaches his son's school team. He said while Kyle had been hoping to be playing on the field, he understood that "his love and life now is swimming".
But he added: "I think down the track at some stage, whether it's just local comp footy...
I reckon he'll have a kick at some stage." Kyle, who grew up in South Australia, has proved a media star thanks to his laid-back attitude, with the Daily Telegraph dubbing him "Our Prince Chalming". The teenager, who was completing his final year of high school before making the Olympic team, made the tough choice between football and swimming with the help of his grandmother. "I said to him you can be a swimmer first and then a footballer, but you can't do it the other way around as you can't be a competitive swimmer when you're 28," grandmother Julie Bagnell told The Australian newspaper.