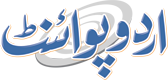 Olympics: 'Fraudley' A Cautionary Tale For Rio Boxers
Muhammad Rameez Published August 08, 2016 | 11:22 AM
RIO DE JANEIRO,(APP - UrduPoint / Pakistan Point News - 8th Augst,2016) - Some of the best boxers of all time won Olympic medals to propel them on the way to global stardom: Muhammad Ali, Joe Frazier, George Foreman, Floyd Mayweather and current sensation Gennady Golovkin among them. But equally as long is the list of boxers who burst on to the scene at the Olympics but then slid into ignominy or even worse notoriety. One such example is Audley "A-Force" Harrison, a heavyweight who endeared himself to the British public with his eloquence, big grin and colourful beads in his hair on the way to winning gold in Sydney in 2000.
Promoters fell over one another in a rush to snap up the hottest boxing prospect in Britain at the time.
Two decades later and Harrison, now 44, is something of a byword in British sport for failure. The public which once hailed him soon got sick of his grandiose statements of intent, questioned his determination and eventually took to deriding him as "Fraudley" and "A-Farce". He is mostly seen these days on reality television shows.