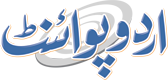 Olympics: Golf Underway At Games After 112-year Absence
Zeeshan Mehtab Published August 11, 2016 | 04:32 PM
RIO DE JANEIRO,(APP - UrduPoint / Pakistan Point News - 11th Augst,2016) - Brazilian professional Adilson da Silva hit the first Olympic golf stroke in 112 years Wednesday in Rio, smacking the ball off the opening tee and into the first fairway. The swing completed years of work to return the sport to the Olympic lineup, a place it had not enjoyed since Canada's George Lyon won the 1904 St.
Louis Olympics title. World number 288 Da Silva, 44, shook hands with first-group playing partners Graham DeLaet of Canada and An Byeong-Hun of South Korea before being left alone on the tee.
After a couple of practice swings, he walked up and fired his historic shot. A field of 60 will compete over 72 holes of stroke play for a gold medal and berths in all four 2017 major championships, with the final round on Sunday over the 6,245-yard, par-71 layout designed by Gil Hanse alongside a nature park. Burrowing owls, capybaras -- the world's largest rodents -- alligator-like caimans and even a nine-foot crocodile can be found along the course, although they typically shy away from players.