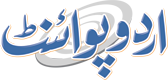 Olympics: North Korea's Kim Into Table Tennis Semis
Muhammad Rameez Published August 10, 2016 | 02:10 PM
RIO DE JANEIRO,(APP - UrduPoint / Pakistan Point News - 10th Augst,2016) - Kim Song-I flew the North Korean flag into the women's table tennis semi-finals after an upset, last-eight win at the Olympic Games on Tuesday. The 21-year-old belied her modest 50th in the rankings to beat Singapore's world number 13 Yu Meng-Yu 4-2.
Her reward is a clash on Wednesday with China's Ding Ning, the world number two. "I am very happy. I am so proud that I could make such a good performance on the biggest stage," said Kim, one of 31 athletes representing the reclusive Communist state in Rio. She added: "I was very in control more so than my opponent which was key for me today. "I will do my best in the next round to do a good performance, and hopefully I can win.
"It is a great honour to play here and with the world's best players." North Korea has a proud record in the Olympics since making their Summer Games debut in Munich in 1972. They won a gold in shooting in Germany, one of five medals that year.
North Korea joined the Soviet boycott of the 1984 Los Angeles Games and declined to take part in the 1988 edition hosted by neighbours, South Korea. North Korea left London four years ago with a four-gold harvest, including three in weightlifting. In Rio they have two silver medals so far, both in weightlifting.