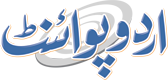 Olympics: Rose Captures First Golf Gold In 112 Years
Zeeshan Mehtab Published August 15, 2016 | 11:19 AM
RIO DE JANEIRO,(APP - UrduPoint / Pakistan Point News - 15th Augst,2016) - Britain's Justin Rose was listening to "God Save The Queen" and watching the Union Jack rise into the sky Sunday while still trying to fully appreciate the historic Olympic gold medal around his neck. The 36-year-old Englishman had outdueled Sweden's Henrik Stenson in a tension-packed Rio final-round thriller Sunday to capture the first Olympic golf title in 112 years and was in the midst of a dream made real while on the podium. "That was a really surreal moment," Rose said.
"It's a moment we've seen in other sports. It felt very different to any other tournament. "Obviously when the national anthem goes up, it's a very profound moment.
It's a very proud moment when you are able to share this moment with people back home." Rose pitched the ball 18 inches from the cup on the par-5 18th hole and sank the birdie putt to beat Stenson by two strokes for the greatest triumph of his life. "Oh my God.
That felt better than anything I've ever won. It was the best tournament I've ever done," Rose said. "Coming up with that last pitch when I needed it was magical." Rose fired a closing four-under par 67 to finish 72 holes on 16-under 268.
Stenson, whose poor chip left him a near-impossible putt to stay level with Rose, closed with a bogey to take the silver on 270, one stroke ahead of US bronze medalist Matt Kuchar.