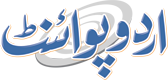 Olympics: Site Hacked As Iranians Protest Lifting 'conspiracy'
Zeeshan Mehtab Published August 17, 2016 | 05:14 PM
TEHRAN, (APP - UrduPoint / Pakistan Point News - 17th Augst,2016) - The International Weightlifting Federation website was hacked on Wednesday and its Instagram page flooded with over 285,000 comments after Iran's star lifter Behdad Salimikordasiabi controversially crashed out of the Rio Games.
Having broken a world record in a previous round, the 26-year-old super heavyweight was disqualified when Olympic officials ruled that he had failed to register a total in the clean and jerk, leading to angry protests by his coach and fans that led to riot police being called to the arena in Rio.
The IWF website was unavailable after it was hacked by someone using the moniker "Master of Pain", who plastered the homepage with the Iranian lifter's name and photograph. Tens of thousands of Iranians also poured on to the federation's Instagram page in the hours after the jury's decision.