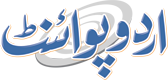 Olympics: Sweet Revenge For Phelps In 200m Fly Triumph
Muhammad Rameez Published August 10, 2016 | 02:10 PM
RIO DE JANEIRO, (APP - UrduPoint / Pakistan Point News - 10th Augst,2016) - True to his word, Michael Phelps is soaking it all up in his Olympic swansong, enjoying some of the sweetest moments of his illustrious career as he turns his farewell into one long lap of honour. He won his 20th and 21st gold medals in quick succession on Tuesday, avenging one of the rare defeats of his staggering career in winning the men's 200m butterfly at Rio, then anchoring the United States to victory in the 4x200m freestyle relay. The crowd at the Olympic Aquatics Centre revelled in one of the last few chances to see Phelps swim, and the American egged them on, straddling the lane ropes with his arms raised in the air then planting a big made-for-TV sloppy kiss on his baby son, Boomer. "I honestly I don't know at this very moment where that stands," Phelps said when asked how it compared to some of his other great nights in the pool. "It's kind of been a crazy last couple days.
I know that was probably one of my most challenging doubles. "That being my very first olympic event, to be able to win it at my fifth olympics is pretty special." For Phelps, winning the 200 fly was one of the sweetest moments of his life.
A lung-bursting event that most swimmers hate, it has always been his favorite race, but one in which he still thought he had a point to prove. Phelps qualified for his first Olympics as a 15-year-old at Sydney in 2000 in the 200 fly.
He set his first world record in the same event a year later. He won the gold medal at Athens in 2004 and again in Beijing in 2008 but suffered a shock defeat to South Africa's Chad le Clos at London in 2012 when he misjudged his final lunge to the wall.
Phelps retired after London with 18 gold medals in his collection - twice as many as any other athlete in any sport - but his loss in the 200 fly kept eating away him and he announced a comeback for Rio, telling his life-long coach Bob Bowman the 200 fly was his priority. "I was pretty fired up after that race," Phelps said.
"It kind of stuck with me and I really wanted that one back." - Bread and butter - ==================== From the moment he stepped on the pool deck, it was clear Phelps wanted revenge.
He took the lead at the halfway mark and had le Clos covered from the start. But, at 31, he started to wobble in the last few metres and had to hold off a fierce late challenge from Japan's Masato Sakai to get his hands on the wall first in a time of one minute 53.36 seconds. Sakai, 10 years younger than Phelps, took silver, just 0.04 seconds, or half a fingernail, behind.
The bronze went to Hungary's Tamas Kendersei in 1:53.62, just ahead of the fading le Clos. "That event is kind of like my bread and butter and that was the last time I'll ever swim it. Having that come to an end, it's weird, it's crazy to think about," Phelps said. "There wasn't a shot in hell I was losing that race and if I did I was leaving everything in the pool. "Just being able to see the one by my name again, one more time in the 200 fly.
Couldn't have scripted it any better."