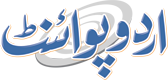 Players From 30 Countries To Participate In Pakistan Hockey League
Muhammad Rameez Published August 05, 2016 | 02:01 PM
ISLAMABAD,(APP - UrduPoint / Pakistan Point News - 5th Augst,2016) : Pakistan Hockey Federation (PHF) on Friday said players from 30 countries are likely to participate in the inaugural edition of country's franchise-based Professional League to be staged in November. Talking to APP, PHF Secretary Shahbaz Ahmed Sr.
said most players in the league will be from countries including Argentina, Germany and Australia. "The event will most likely be staged in Lahore, Faisalabad and Gojra," he said adding now we just need the permission from the Punjab Government and for that we have written a letter to them. He said we are making all-out efforts to initiate our first league before the end of this year and for that we are making contacts with players of different hockey playing nations. He said besides providing financial support to us, the league will prove a landmark in regaining the lost glory of the national game.
"We are sure it will help rebuild our supremacy in the game internationally," he said.
He said that since Pakistan has not been performing well in the international arena, the league would therefore increase the national and domestic players' confidence by playing with foreigners.
He said that there would be at least five to six teams of different cities and would include foreign players. "We are optimistic to get attention of a reasonable number of international players," he said adding that the owners of the franchises would themselves decide the Names of their teams. Responding to a question, he said Indian players would not be invited for the league.
He further said that we are currently PHF is working on the Under18 players in order to groom them for future. "U18 players would be sent to participate in two international tournaments annually," he said. He said the seniors' training camp will also be held for September 1 for preparation of the Asian Champions Trophy.
"However the venue to conduct the camp has not been finalized yet," he said.