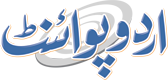 Separate First-class Tournaments For Regions And Departments In 2023-24 Season
Muhammad Rameez Published August 11, 2023 | 08:14 PM
The 2023-24 domestic season brings more competition and quality cricket with enhanced earning opportunities as eight regional sides and eight department teams will compete in separate first-class tournaments
PESHAWAR, (APP - UrduPoint / Pakistan Point News - 11th Aug, 2023 ):The 2023-24 domestic season brings more competition and quality cricket with enhanced earning opportunities as eight regional sides and eight department teams will compete in separate first-class tournaments.
This step will make sure that the regions and departments compete on a level playing field by utilizing the best available talent. The domestic structure is framed by the PCB Cricket Technical Committee headed by former captains Misbah ul Haq and Mohammad Hafeez. The committee had several meetings with all stakeholders to bring them on board, including regional presidents and representatives of departments.
The upcoming men's season will commence on September 10 with the Quaid-e-Azam Trophy pitting top regional teams against each other, following which, the top eight departments will feature in the President's Trophy, starting December 15. The two tournaments will be played on a single-league basis and the table toppers will play the final.
The 18 regional sides have been slotted with eight teams playing the premier first-class tournament Quaid-e-Azam Trophy while 10 regions will be playing Hanif Mohammad Trophy, a non-first-class four-day tournament.
Teams have been listed according to their standings in the 2018-19 season from where the domestic structure resumes following the directives of PCB's Patron-in-chief - also Pakistan Prime Minister. The PCB has revived the PCB 2014 Constitution, a move that brought back the department in the domestic circuit. Both tournaments begin simultaneously.
Quaid-e-Azam Trophy: 10 September to Oct 26 Hanif Mohammad Trophy: September 10 to Oct 13 Abbottabad, Lahore and Rawalpindi will be hosting as many as 29 Quaid-e-Azam Trophy matches while Hanif Mohammad Trophy 10-team is divided in two groups with 23 matches will be hosted by Faisalabad, Islamabad and Multan.
Teams playing the Quaid-e-Azam Trophy are: Peshawar, Karachi Whites, Lahore Blues, Rawalpindi, FATA, Multan, Lahore Whites and Faisalabad. Ten teams featuring in the Hanif Mohammad Trophy are Abbottabad, Azad Jammu and Kashmir, Bahawalpur, Dera Murad Jamali, Hyderabad, Karachi Blues, Larkana, Quetta, Sialkot and Islamabad.
The historic departmental cricket model which was scrapped altogether in the 2019 PCB constitution, has made a remarkable comeback with over 40 teams registered to participate in the circuit. In the continuation of the 2018-19 season, eight departments will be playing the President's Trophy, a first-class tournament.
SNGPL, SSGC, WAPDA, KRL, PTV, NBP, and State Bank were slotted from their standing the last time they played in the 2018-19 season. Eighth team, is to be announced in due course. The tournament will be played from November 01-18 on a single league basis with all 29 games in Karachi.
In January and February of 2024, Patron's Trophy grade II with three-day games and grade III (two-day games) will run concurrently all over the country.
Teams winning the Hanif Mohammad Trophy, Patron's Trophy grade II and grade III will earn promotions.
The teams who finish at the bottom of the Quaid-e-Azam Trophy, President's Trophy and Patron's Trophy grade II will be relegated to the lower rung.
Every regional team must have one player under the age of 21 in the playing XI and at least two in the 30-player squad. These players must have come through PCB's age-group program.