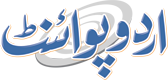 Serena Williams Won Seventh Wimbledon Title
Zeeshan Mehtab Published July 10, 2016 | 12:12 AM
London, (UrduPoint / Pakistan Point News – 10th July, 2016) : After winning Wimbledon Open Title, American tennis star Serena Williams has leveled the record of winning the most Grand Slam title at Wimbledon.
According to the French news agency, AFP, Serena Williams easily won over Germany's Angelique Karbar in the Wimbledon women's singles final, which was played in London. Serena Williams won Wimbledon title by 5-7 and 3-6.
Stiff competition has been seen between Serena and Karbar for 81 minutes on Center Court between, however Karbar accepted defeat later. Serena won the Wimbledon title for the seventh time, after which the overall number of her Grand Slam titles is 22.
Besides her, Germany's Staphie Graph has these honors. Serena said after receiving the title that her focus is now on 24 Grand Slam titles of Margaret Court. It is to be recalled that Williams won the Wimbledon title last year, but she did not win any Grand Slam title since then.