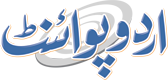 T20 Blind Cricket Trophy From Nov 13
Zeeshan Mehtab Published November 10, 2023 | 06:47 PM
Pakistan Blind Cricket Council (PBCC) was holding the 14th edition of National Bank of Pakistan (NBP) T-20 Blind Cricket Trophy Grade-1 from November 13-17, here Friday
ISLAMABAD, (APP - UrduPoint / Pakistan Point News - 10th Nov, 2023) Pakistan Blind Cricket Council (PBCC) was holding the 14th edition of National Bank of Pakistan (NBP) T-20 Blind Cricket Trophy Grade-1 from November 13-17, here Friday.
A total of eight top teams across the country would battle for the prime title. Teams were divided into two pools. Matches of the tournament would be played at Shalimar Cricket Stadium Margalla Road F-6/3 and PAF Cricket Ground E-9.
The inauguration ceremony of the said event would take place on Monday dated 13th November 2023 here at the Shalimar Cricket Stadium.
The semi-finals and final would be played on November 16-17 at Shalimar Cricket Ground.
Teams of Islamabad, Bahawalpur, Gujranwala and Multan were placed Pool A while Lahore, AJK, Peshawar and Okara are in Pool B.
Monday's fixtures: Islamabad Vs Gujranwala, AJK Vs Okara, Bahawalpur Vs Multan and Peshawar Vs Lahore.