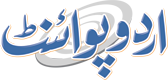 Tennis: All Top Stars Confirmed For Aussie Open
Muhammad Rameez Published December 08, 2016 | 08:30 AM
MELBOURNE, Dec 8, (APP - UrduPoint / Pakistan Point News - 08th Dec, 2016 ) - Every player in the world's top 99 bar pregnant Victoria Azarenka has confirmed for the Australian Open, including Roger Federer and Serena Williams as they return from injury, organisers said Thursday.
The all-star field for the opening Grand Slam of 2017 at Melbourne Park will see Andy Murray and Angelique Kerber start as top seeds in a sign of the changing of the guard in world tennis. It will also be notable for six-time tournament champion Williams, who is attempting to claim her 23rd major singles title to surpass Steffi Graf and set a new record for the Open Era.
On the men's side, world number two Novak Djokovic will be aiming to hoist the trophy for a record seventh time. "We have an exceptionally strong field for Australian Open 2017, and it's exciting to welcome two new world number ones, and two new top seeds in Angie (Kerber) and Andy (Murray)," said tournament director Craig Tiley.
American powerhouse Williams has been out of action since September due to a shoulder injury that hindered her throughout the year.