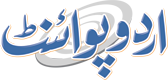 This ICC World Cup, Viewers Will Be The Winners On Myco
Fahad Shabbir (@FahadShabbir) Published September 29, 2023 | 12:18 PM

This ICC World Cup, Viewers Will Be the Winners on myco.
myco, the global blockchain-backed video streaming platform, is revolutionizing the way viewers experience live sports and entertainment. With the upcoming ICC Cricket World Cup 2023, myco is set to take the viewing experience to a whole new level, where viewers themselves become the winners.
myco's unique proposition lies in its commitment to sharing its advertising revenue with creators and more importantly its viewers. This disruptive Watch & Earn model has garnered immense popularity globally, making myco a unique platform in the world of digital streaming.
The Game-Changer for Viewers:
For this ICC World Cup, myco isn't just offering free HD live streaming of the matches for its viewers in fact they will be monetized directly for consumption based on live match watch time on its web&app, additional winnings will also be distributed where myco will select thousands of winners every day based on user engagement and live gamification.
What sets myco apart is its user-friendly integration with Simpaisa, enabling winners to withdraw their earnings directly into digital wallets and bank accounts in Pakistan.
myco's Watch & Earn model is set to redefine how viewers engage with their favorite sports and entertainment, making every match day a winning day.
Key Highlights of myco:
• Empowering Viewers: myco boasts an impressive library of over 350,000 videos, including films, documentaries, and live sports events.
It's an all-in-one entertainment destination for viewers where they earn each time they watch content where ads are served.
• Empowering Content Creators: myco has forged partnerships with over 1,000 content creators, supporting their creative endeavors and giving them a platform to shine, where monetization starts from the very first view, with no minimum benchmarks.
• Investing in Cinematic Brilliance with mycolab: With over 50 funded film projects, myco nurtures young cinematic talent and contributes to the growth of the film industry.
• Exclusive MyOriginal Productions: myco offers a rich collection of exclusive original productions, catering to a wide range of tastes.
• A Legacy of Sports Streaming: Having successfully streamed more than 100 live sports tournaments, myco is well-versed in delivering sports action to fans across the globe with its unique watch & earn model.
About myco:
myco is a global blockchain-backed video streaming platform that believes in sharing its success with its community. With a diverse range of content and a commitment to rewarding both creators and viewers, myco is pioneering a new era of digital streaming.
www.myco.io
https://linktr.ee/myco.io