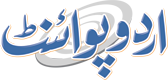 World Cup 2023: Babar Azam Expresses Confidence Ahead Of Departure To India
Abdullah Hussain (@Abdulla99267510) Published September 26, 2023 | 03:42 PM
The skipper emphasizes that the team has learned from their mistakes and is focused on improvement.
LAHORE: (UrduPoint/UrduPoint / Pakistan Point News-Sept 26th, 2023) Pakistan captain Babar Azam expressed his team's confidence as they prepare for the ICC Men's World Cup in India.
Speaking at a pre-departure press conference in Lahore, Babar Azam highlighted the team's high morale and requested prayers from fans.
Despite a recent setback in the Asia Cup, where Pakistan finished fourth and their ODI ranking slipped to second, Babar emphasized that the team had learned from their mistakes and was focused on improvement.
He mentioned that the strategies for the Asia Cup and the upcoming World Cup would differ due to varying conditions.
Addressing concerns about the team's performance, particularly in middle-over bowling, Babar Azam expressed trust in his players and their ability to bounce back. He acknowledged that the squad had achieved the number 1 ODI ranking in the past and valued the contributions of long-standing team members.
Regarding Hasan Ali's inclusion in the squad after a year's absence, Babar Azam explained it was due to his experience and the importance of continuity within the team.
Babar Azam, who will be playing in India for the first time, expressed excitement and confidence about the conditions. He discussed the significance of playing in Ahmedabad and sought to reassure fans that he would give his best for the team.
Addressing rumors of a "rift" with Shaheen Afridi, Babar Azam dismissed such reports, emphasizing the strong bond and respect among the players, likening the team to a family.
In conclusion, Babar Azam conveyed the team's positivity and determination ahead of their journey to India for the World Cup.