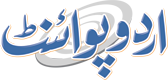 PITB HR Wing Organizes Awareness Session On Self-care For Wellbeing Of Its Female Employees
Umer Jamshaid Published September 27, 2023 | 06:26 PM
Punjab Information Technology Board (PITB) Human Resource (HR) Wing organized an awareness session on importance of self-care and personal hygiene for its female employees under the Workplace Essentials Program. The session was held at Arfa Software Technology Park (ASTP)
LAHORE (UrduPoint / Pakistan Point News - 27th Sep , 2023) Punjab Information Technology Board (PITB) Human Resource (HR) Wing organized an awareness session on importance of self-care and personal hygiene for its female employees under the Workplace Essentials Program. The session was held at Arfa Software Technology Park (ASTP).
Private Company's Representative Shireen Kanwal conducted the session. She briefed the participants on mission towards empowering women. She enlightened that the GharPar wasn't only providing woman with services at the comfort of their own homes but also empowering underprivileged women of the society by providing them with jobs without compromising on quality of services while also ensuring the security of both its staff and clients.
The esteemed speaker also shared tips on basic skincare routine and personal hygiene with the participants. PITB's female employees and senior officials from HR Wing attended the session.
Senior Programme Manager-HR Amina Rab said that PITB is committed to provide a safe and secure workplace to all employees. HR Wing organizes such sessions regularly for the wellbeing of its employees. She also said that by incorporating a self-care routine, employees can feel more centered and satisfied at Workplace. The session ended with an interactive Question/Answer session. Complimentary services were also provided by GharPar Team at the end of session.