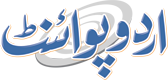 PITB Sports Gala Held At Qadaffi Stadium
Umer Jamshaid Published October 17, 2023 | 07:43 PM
To celebrate the spirit of sportsmanship and fair play, PITB organized a mega Sports Gala at the Qadaffi Stadium
Lahore (UrduPoint / Pakistan Point News - 17th Sep , 2023) To celebrate the spirit of sportsmanship and fair play, PITB organized a mega Sports Gala at the Qadaffi Stadium. Managed by PITB Admin Wing, the Sports Gala featured a large variety of games for both female and male staff.
Senior officials including DG IT-Solutions Waqar Naeem Qureshi, DG Business Development & Training Saima Shaikh, ADG Admin Nisar Ahmed, ADG Syed Qasim Ifzal, CTO Adil Iqbal Khan, Director Admin Aauia Khalil, Director HR Adeel Sarwar, Director Procurement Ata Ur Rehman, Director Audit Irtaza Hashmat, Director Omar Salman, Director Badar Munir, Director Communication Hasnain Iqbal and Joint Director Hamad Bin Khaliq were present.
In a message, PITB Chairman Faisal Yousaf said that Sports play a crucial role in maintaining a balanced and healthy life.
Engaging in such activities and sports has a positive impact on both mental and physical performance, he added.
PITB Sports Gala gave the staff across the hierarchy an opportunity to imbibe the spirit of teamwork, camaraderie & sportsmanship in a fun setting. The event concluded with the prize distribution ceremony.
Earlier, PITB Admin wing had also organized 'PITB Cricket Mania 2023' which has now become a regular feature held annually. 'Female Sports Gala' was another event, organized earlier this year, in the spirit of inclusion and a healthy work environment.