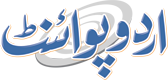 YouTube CEO Susan Wojcicki Steps Down To Start 'New Chapter' In Her Life
Daniyal Sohail Published February 16, 2023 | 11:38 PM
YouTube CEO Susan Wojcicki announced on Thursday that she would step down from her position to begin a "new chapter" in her life focused on family, health and personal projects
WASHINGTON (UrduPoint News / Sputnik - 16th February, 2023) YouTube CEO Susan Wojcicki announced on Thursday that she would step down from her position to begin a "new chapter" in her life focused on family, health and personal projects.
"Today, after nearly 25 years here, I've decided to step back from my role as the head of YouTube and start a new chapter focused on my family, health and personal projects I'm passionate about," Wojcicki said in a letter sent to YouTube employees.
Wojcicki said in the letter that the time was right for her to make this decision considering the incredible leadership team in the company and nominated YouTube's Chief Product Officer Neal Mohan as the next CEO.
YouTube's future will be full of exciting opportunities, notably with the development of artificial intelligence, she said.
Wojcicki thanked the many youtubers with whom she worked over the past 25 years, who allowed for the creation of the most important "creative economies" while staying committed to responsible growth.
As she departs from YouTube, Wojcicki said she would be supporting her successor with the transition, adding she will continue working with YouTube and coaching teams and creators.