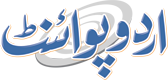 *** (Eds: REPEATING TO ADD LAST PARA)**
Fahad Shabbir (@FahadShabbir) Published July 22, 2016 | 07:47 PM
(APP - UrduPoint / Pakistan Point News - 22th july, 2016) Amid the slogans of `dekho dekho kon aya- sher aya sher aya', `Mian de naaray wajjan ge' and others, Prime Minister Sharif said by giving PML-N two-third majority, the AJK people had pleased him and he could not stop visiting them the very next day of the election. He said the development being witnessed in Pakistan would now change the fate of AJK as a new era of progress was about to herald there. The prime minister also thanked the activists of Muslim Students Federation, the youth wing of his party for their dedicated efforts to help the party win a thumping victory in the election. He assured the newly elected MLAs that all of their commitments, they had made with their electorates, would be fulfilled. Nawaz Sharif said he never discriminated between Pakistan and AJK and recalled that the PML-N had recently obtained two-third majority in the elections of the Gilgit-Baltistan Legislative Assembly. He said the AJK people had been faced with massive corruption and malfunctioning in the past and the results of this election was reaction to those malpractice. "It will not happen again.
Every penny will be accounted for. I myself will oversee (the spending)," the prime minister assured. However, the prime minister said at this moment of celebration, we should not forget the oppressed people of Indian Occupied Kashmir who had been sacrificing their lives for their freedom.
"No one can deter their movement.
This will meet success. They are being killed. We are awaiting their prayers to be fulfilled and for the day when Kashmir will become Pakistan," the prime minister said. He said people of Pakistan were with their brethren of Occupied Kashmir and would never give up their support. He also concluded his speech by raising a slogan `Freedom movement of Occupied Kashmir' that was responded by the people by saying `long live'.
Prime Minister Sharif said his government would expand his government's health scheme currently from Muzaffarabad to throughout AJK which ensures free health treatment to the poor people. In his address, President of PML-N's AJK Chapter Raja Farooq Haider thanked the AJK people and hoped that the AJK would achieve progress under the leadership of Prime Minister Sharif. Noreen Arif, the female MLA-elect said the Nawaz Sharif's government had introduced several projects for uplift of the youth and requested him to launch such projects in AJK as well. Later, the prime minister mixed up with the residents of Muzaffarabad who shook hand with him.
They chanted slogans in his support and the prime minister waved to respond their sentiments.