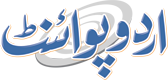 1 Dead, 2 Missing After Boat Capsizes In S. Philippines
Ijaz Ahmad Published October 02, 2023 | 06:13 PM
A fisherman drowned and two others went missing, while 15 were rescued after a fishing boat capsized off Zamboanga City in the southern Philippines, local authorities said Monday
MANILA, (UrduPoint/Pakistan Point Mews Oct 02, 2023) :A fisherman drowned and two others went missing, while 15 were rescued after a fishing boat capsized off Zamboanga City in the southern Philippines, local authorities said Monday.
Police Colonel Alexander Lorenzo, chief of the Zamboanga City police, said the boat left the city's port around 5 p.m.
local time Saturday and was sailing to a remote island in Sulu province for a fishing venture when it encountered big waves late Saturday night, which sank the boat in the waters on the city's west coast.
Lorenzo said a fishing vessel spotted the ill-fated boat on Sunday morning and rescued 15 people.
Authorities said they have been searching for the missing male crew members aged 50 and 63.