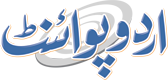 11 Killed And 30,000 Left Homeless In Niger Floods
Mohammad Ali (@ChaudhryMAli88) Published July 29, 2016 | 11:08 PM
NIAMEY,(APP - UrduPoint / Pakistan Point News - 29th july, 2016) - Eleven people have died in flooding in Niger and 30,000 left homeless after vast swathes of the country -- including arid desert locations -- were deluged with heavy rain, the UN said Friday. The worst affected regions are both desert areas: Tahoua in the west, where seven people died and 5,321 people were left homeless, and Agadez in the north where three people were killed and 18,448 lost their homes, according to the UN's Office for the Coordination of Humanitarian Affairs (OCHA). In the two areas, the freak weather claimed the lives of 19,536 cows, goats, sheep and camels while also devastating hundreds of acres of land, according to local authorities.
Images broadcast by public television showed roads cut off by streams and land littered with rotting animal corpses. In the Agadez region annual rainfall seldom exceeds 130 millimetres and floods like those seen in recent days are rare.
But since June, as much as 115 millimetres has regularly been falling in a matter of hours, according to weather reports. Nigerien authorities and the UN have been distributing food aid to help families displaced by the flooding.
Niger is in the midst of its annual rainy season, having struggled to overcome a severe food crisis caused by drought. The rains are unlikely to ease the pressure on the country's food supply given the damage flooding -- caused by climate change -- has wrought on crops.
In early June the UN warned that flooding could affect 100,000 people in the poor desert country by the end of the year. In 2015 as many as 103,000 people were left homeless by floods that claimed the lives of tens of victims.