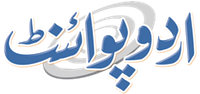 17 Dead In DR Congo Clashes Ahead Of Opposition Rally
Umer Jamshaid 5 years ago Tue 20th September 2016 | 01:00 AM
KINSHASA, (APP - UrduPoint / Pakistan Point News -19th Sept,2016) - At least 17 people, mostly civilians, were killed on Monday when clashes erupted ahead of a planned opposition rally in the Congolese capital Kinshasa, a minister said, warning the toll could rise.
It was the worst violence in Kinshasa since January 2015 when a police crackdown on another opposition protest left several dozen people dead. The clashes began during the morning several hours before the rally, which authorities later cancelled, was to have taken place.
Demonstrators were to demand the resignation of President Joseph Kabila, who has ruled the Democratic Republic of Congo since 2001. Opponents fear he is planning to extend his rule unconstitutionally.
Speaking to reporters, Interior Minister Evariste Boshab described the violence as an attempted "uprising" and said the victims included 14 civilians and three police officers. "By midday (1100 GMT), the sad and painful provisional toll from these barbaric and savage acts...
(stood at) 17 dead, among them three police officers, one of whom was burnt alive, and 14 civilians who were involved in looting," he said. The main opposition parties had called for a nationwide demonstration to "give notice" to Kabila, whose mandate expires on December 20.
Although Kabila is banned by the constitution from running again, he has not made any move to schedule elections, fuelling fears he will seek to extend his stay in office.
In May, the Constitutional Court said Kabila could remain in office in a caretaker capacity until an election is held, triggering a wave of angry protests.
- 'Not acceptable' - ==================== France on Monday described the unrest as "very dangerous and extremely worrying" and urged Kabila to lay out a clear timetable for a vote. "What matters is the date of elections," French Foreign Minister Jean-Marc Ayrault told reporters in New York on the sidelines of the UN General Assembly.
"If they're delayed endlessly, that means that Kabila intends to stay in power," he said. "That's a situation that is not acceptable." Former colonial power Belgium called in a foreign ministry statement for "restraint" and urged all political groups to "quickly" organise elections.
So far, there has been no move to schedule elections and at this stage, it appears practically impossible to organise a poll before the end of the year. A fringe opposition group has been meeting with the government in a bid to organise a schedule for elections, but veteran opposition leader Etienne Tshisekedi has refused to participate in the talks which are due to end on Saturday.
Last week, Amnesty International accused Kinshasa of the "systematic repression" of those seeking Kabila's departure.