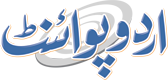 43rd King Abdulaziz International Quran Competition: Global Quranic Scholars Shine In Grand Finale, SAR4 Million Prize Pool Awarded
Umer Jamshaid Published September 07, 2023 | 09:20 PM
The 43rd edition of the King Abdulaziz International Competition for Memorization, Recitation, and Interpretation of the Holy Quran reached its thrilling conclusion at the Grand Mosque the other day
MAKKAH, (APP - UrduPoint / Pakistan Point News - 7th Sep, 2023 ) :The 43rd edition of the King Abdulaziz International Competition for Memorization, Recitation, and Interpretation of the Holy Quran reached its thrilling conclusion at the Grand Mosque the other day.
Minister of Islamic Affairs, Call, and Guidance, Sheikh Dr. Abdullatif bin Abdulaziz Al-Sheikh, bestowed his approval upon the deserving winners, marking a momentous occasion in the Islamic world.
A total of 166 accomplished contestants hailing from 117 countries displayed their exceptional Quranic prowess across five categories in this year's competition, vying for a substantial prize pool of SAR 4,000,000.
In a display of remarkable talent, the results for the first category were revealed, with Ayoub bin Abdulaziz Al-Wahibi from the Kingdom of Saudi Arabia clinching the first position and claiming the esteemed SAR 500,000 prize.
Algeria's Saad bin Saadi Sleim secured a deserving second place, earning SAR 450,000, while Abu Al-Hasan Hassan Najm from Chad showcased his skills to secure third place, with a prize of SAR 400,000.
The second category witnessed another triumph for Saudi Arabia as Ammar bin Salem Al-Shahri seized the top spot, receiving the coveted SAR 300,000 prize.
Bahrain's Mohammed bin Adnan Al-Omari impressed to secure second place, earning SAR275,000, while Abdulaziz bin Malik Atli from Syria secured third place and received SAR250,000.
In the third category, the winners included Mohammed bin Ibrahim Mohammed from Somalia, who secured the first position and earned SAR200,000. Shuaib bin Mohammed Hassan from Sweden claimed a well-deserved second place, awarded SAR190,000, while Bangladesh's Faisal Ahmed secured third place with a prize of SAR180,000. Notably, Mohammed Mufid Al-Azza from Indonesia claimed the fourth spot, receiving SAR170,000, and Libya's Siraj Al-Din Muammar Kandi rounded off the top five, receiving a prize of SAR160,000.
Turning to the fourth category, it was Mohammed Ghai from Senegal who emerged as the victor, earning SAR 150,000.
Hatem Abdulhamid Falah from Libya secured second place, receiving an award of SAR140,000, and Yassin Abdulrahman from Uganda achieved the third position, with a prize of SAR130,000. Mashfiqur Rahman from Bangladesh attained the fourth position, granted SAR120,000, while Abdulkader Yousef Mohammed from Somalia received SAR110,000.
Lastly, in the fifth category, Elias Abdou from the country of Larionion displayed exceptional proficiency to secure the first position, earning a commendable SAR65,000 prize. India's Ibrahim Shahbandari claimed second place, awarded SAR60,000, while Marwan bin Shalal from the Netherlands achieved third place, receiving SAR55,000. Bosnia and Herzegovina's Mustafa Sinnanovic attained the fourth position and received SAR50,000, with Hassib Amrullah from North Macedonia rounding off the top five, earning a prize of SAR45,000.
This year's competition served as a testament to the dedication and skill of Quranic scholars from around the world, fostering unity and celebrating the profound significance of the Holy Quran on an international stage.
Representing the Custodian of the Two Holy Mosques, King Salman bin Abdulaziz Al Saud, Prince Badr bin Sultan bin Abdulaziz, Deputy Governor of the Makkah region, bestowed the awards upon the victors of the 43rd King Abdulaziz International Competition for Quranic Memorization, Recitation, and Interpretation. This momentous event unfolded in the esteemed presence of the Minister of Islamic Affairs, Call, and Guidance, Sheikh Dr. Abdullatif bin Abdulaziz Al-Sheikh.
The illustrious gathering included numerous dignitaries, scholars, sheikhs, and ambassadors from Arab and Islamic nations, as well as government officials, security leaders, and esteemed Imams, all in attendance to mark this auspicious occasion.