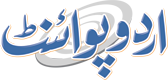 A Chance 'to Heal': Rwanda Genocide Survivor On UNESCO Memorial
Sumaira FH Published September 20, 2023 | 08:09 PM
Vanessa Uwase had little chance of survival when her mother was murdered during the 1994 genocide in Rwanda. Today, she works at the country's largest memorial to the slaughter -- one of four sites added to UNESCO's heritage list on Wednesday
Kigali, (APP - UrduPoint / Pakistan Point News - 20th Sep, 2023 ) :Vanessa Uwase had little chance of survival when her mother was murdered during the 1994 genocide in Rwanda. Today, she works at the country's largest memorial to the slaughter -- one of four sites added to UNESCO's heritage list on Wednesday.
The Gisozi genocide memorial is "a resting place for many of my loved ones, and working here helps me to reconnect with them somehow and to heal", she said, recounting her extraordinary life story.
Barely a few weeks old, Uwase was alone and clinging to her mother's breast when a Hutu schoolgirl spotted her by the roadside and insisted on rescuing the Tutsi infant.
"As I reached out to embrace the baby, her dying mother whispered to me, urging me to save her and take the baby to safety," Grace Uwamahoro told AFP.
Uwamahoro's frightened family attempted to dissuade her but the 10-year-old refused to let the baby go even as they fled across the border to a refugee camp in the Democratic Republic of Congo.
"It was really difficult because we did not have enough resources and there was a lot of pressure inside the camp to abandon the baby but my heart loved her. She had no name so I called her Vanessa," Uwamahoro said.