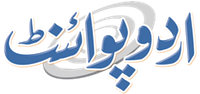 Adviser To Leader Of Chad's FACT Rebel Front Says New Attack On Capital 'Matter Of Time'
Umer Jamshaid 3 months ago Thu 06th May 2021 | 04:12 PM
A new attack on the Chadian capital of N'Djamena is a matter of time and the rebels are waiting for the right moment, a political adviser to the leader of the Front for Change and Concord in Chad rebel movement told Sputnik
CAIRO (UrduPoint News / Sputnik - 06th May, 2021) A new attack on the Chadian capital of N'Djamena is a matter of time and the rebels are waiting for the right moment, a political adviser to the leader of the Front for Change and Concord in Chad rebel movement told Sputnik.
"We are ready to attack N'Djamena at any moment that is convenient for the Front.
We do not have any difficulties or fears, it is just a matter of time," Moussa Mouli said.
In late April, six people were reported to have died in clashes between protesters and security officers in the capital of N'Djamena and southern regions. Chad's transitional military authority assumed power earlier that month after then-President Idriss Deby, who had been reelected for his sixth presidential term, died from wounds that he received in clashes between government troops and rebels in the country's north.