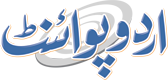 Afghanistan Condemned Turkey And Iran's Bid For Moulana Rumi's Work
Mohammad Ali (@ChaudhryMAli88) Published July 02, 2016 | 04:42 PM
Kabul, (UrduPoint / Pakistan Point News – 2nd july, 2016) : Rumi, the Sufi mystic who is one of the world's most beloved poets is under claim of a few countries. A bid by Iran and Turkey to do so has annoyed Afghanistan.
Afghanistan was the land of his birth eight centuries ago. Tehran and Ankara requested to list the work of Jalal ud-Din Muhammad Rumi as their shared legacy on the U.N.'s "Memory of the World" register in May.
The inventory was formed in 1997 to protect the world's textual inheritance records, memos and inscription especially in disturbed or conflict-ridden areas.
But the Afghan government has condemned the bid, which mainly apprehensions the 25,600 rhymes of "Masnavi-i-Ma'navi," one of the most significant works in Persian literature.
Afghanistan gave reason that it's an embarrassment for Afghan culture because Moulana Rumi was the significant personality of Afghan culture and division of his work between any two countries will not be tolerated.