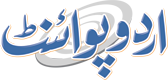 Air Strikes, Rebel Fire Kill 19 In Syria's Aleppo: Monitor
Umer Jamshaid Published July 25, 2016 | 04:10 PM
BEIRUT,(APP - UrduPoint / Pakistan Point News - 25th july,2016) - Air strikes and barrel bomb attacks killed 16 civilians in rebel-held parts of Aleppo province on Monday, with rebel rocket fire onto government areas killing three more, a monitor said. The Britain-based Syrian Observatory for Human Rights said 10 civilians had been killed in multiple air strikes on the town of rebel-held Atareb in Aleppo province. The group said the strikes in the early hours of Monday morning were believed to have been carried out by Russian warplanes, and hit several locations including a market area. Russia is a key ally of the government and began air strikes in support of regime forces in September 2015.
The Observatory -- which relies on a network of sources inside Syria for its information -- says it determines what planes carried out raids according to their type, location, flight patterns and the munitions involved.
Footage obtained by AFP of the aftermath of the strikes showed the local civil defence unit trying to put out a fire in the rubble of one collapsed building. Nearby, people combed through the debris trying to extract medicine from what appeared to be the remains of a pharmacy or clinic. Elsewhere, crushed fruit and vegetables were mixed in with pieces of brick and concrete. In Aleppo city meanwhile, at least six civilians were killed in barrel bomb attacks by government forces on eastern rebel-held neighbourhoods, the Observatory said. The monitor said the toll was expected to rise because of the number of people with injuries and still trapped under rubble.