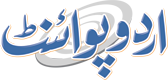 Anger Erupts Over Government Handling Of China Flood
Muhammad Rameez Published July 23, 2016 | 06:50 PM
BEIJING,(APP - UrduPoint / Pakistan Point News - 23th july, 2016) - Anger erupted on Saturday over floods in northern China that left more than 200 people dead or missing, with media and internet users accusing officials of negligence.
Torrential rain has lashed the north this week, and a flashflood near the town of Xingtai in Hebei province, which left at least 23 dead and 13 missing, has become a focus of the public's dissatisfaction with the government's response to the disaster. Angry villagers have blamed local officials for failing to warn them of the impending deluge, with Hebei Satellite tv showing one resident saying water had reached chest-level before an alarm was raised.
Residents have also voiced suspicions that the sudden flood, which struck early Wednesday while villagers slept, was man-made -- the result of a release of water from a local reservoir, rather than the breaking of a levee in a nearby river, as officials have claimed.
Photos and videos of the aftermath showed the small, floating corpses of drowned children being pulled from the muddy floodwaters, as well as telephone poles toppled and homes completely collapsed.
Local deputy Communist Party secretary Wang Qingfei drew ire for earlier comments that there had been "no casualties" in the flood, the Beijing news said. A video of him kneeling before wailing relatives who lost family members spread on social media, showing three distraught women clutching at his arm while asking how many had died.
Other online footage showed locals clashing with phalanxes of police, with one video showing police lining up to form a road blockade that the person filming claimed was intended to stop residents from travelling to Beijing to report the incident.
Public scepticism towards officials is common following disasters in China, as authorities seek to control information and their lack of opennesscan raise doubts about their trustworthiness.