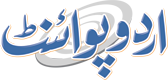 ArcelorMittal Q2 Profits Sharply Up
Umer Jamshaid Published July 29, 2016 | 02:08 PM
PARIS, (APP - UrduPoint / Pakistan Point News - 29th july,2016) - Global steel giant ArcelorMittal on Friday posted a sharp $1.1-billion (1.0-billion-euro) increase in second quarter profits, driven by rising steel prices and a one-off gain from a deal at its US subsidiary.
The figure stood in contrast with the previous quarter when the French firm, the world's biggest steel producer, had registered a net loss of $400 million. Revenues for the quarter amounted to $14.7 billion, largely due to an exceptional gain of $832 million stemming from the reduction in health coverage for personnel at its US subsidiary, ArcelorMittal USA, a group statement said.
Over the period, EBITDA -- a measure of operating profit -- stood at $1.8 billion, nearly double that of the previous quarter, while throughout the first half, net profits rose to $696 million.
Chief executive Lakshmi Mittal said the firm had benefited from improved steel prices, expressing cautious optimism over the rest of 2016. "ArcelorMittal enjoyed a stronger second quarter due largely to a more supportive pricing environment in our leading markets. Sales and EBITDA increased in all segments, including mining," he said in a statement.