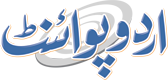 Armed Groups Kill 14 In Troubled East DR Congo
Umer Jamshaid Published August 08, 2016 | 09:20 PM
GOMA, DR Congo, (APP - UrduPoint / Pakistan Point News - 8th August, 2016) - Armed groups killed 14 people in a string of overnight attacks in an area of eastern Democratic Republic of Congo that has long been shaken by ethnic violence, the army and local officials said Monday. "During the night, we counted (many) attacks" on both civilians and on military positions, Captain Guillaume Ndjike, an army spokesman in the strife-torn North Kivu province, told AFP. Ndjike blamed the raids on Mai-Mai tribal militias and local self-defence groups often formed on ethnic lines, as well as Rwandan Hutu rebels from the Democratic Forces for the Liberation of Rwanda (FDLR). In the bloodiest single attack, seven people were shot dead or hacked to death with machetes in the town of Kibirizi, he said, confirming an earlier report by local officials. The bloodshed was blamed on the FDLR, which has been present in eastern DRC since the end of the Rwandan genocide 26 years ago. Another four civilians were killed in Kashalira while a soldier and a civilian were killed in Kahunga, the army official said. A young Hutu was also shot dead by Mai-Mai fighters in Buleusa, according to a delegate from the provincial governor in the town, Roger Bihango. Kahunga, Kashalira and Kibirizi are located in the Rutshuru territory, while Buleusa is part of Walikale.
The FDLR is highly active in these two territories in the southern part of North Kivu. Ndjike said the assailants also torched 150 houses in the spate of attacks, which came only hours after President Joseph Kabila left the region after a four-day stay. North Kivu has been the scene of repeated clashes for nearly two decades, and hundreds of thousands of people have been displaced. Some older members of the FDLR are accused of taking part in the massacres of about 800,000 people in neighbouring Rwanda, mainly from the Tutsi minority, over three months in 1994 before they were routed by the rebel army of current President Paul Kagame.
Several FDLR chiefs face international accusations of war crimes or crimes against humanity, but the rebels have carried out no significant cross-border operations inside Rwanda since 2001.
Dozens of people have also died since the start of the year in fighting between Nande tribespeople and ethnic Hutus. The Nande accuse Congolese Hutus of abetting the FDLR. The Hutus, in return, say they are looking for land where they can settle for farming and accuse the Nande of trying to expel them.