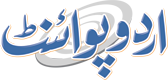 At Least 500 Fighters Killed In A Week In Aleppo Battle: Monitor
Fakhir Rizvi Published August 06, 2016 | 08:16 PM
BEIRUT, (APP - UrduPoint / Pakistan Point News - 6th August, 2016) - More than 500 rebels and government forces have been killed in one week of fierce fighting to control the northern Syrian city of Aleppo, a monitor said on Saturday. The Syrian Observatory for Human Rights could not give a specific toll, but said the majority of those killed since July 31 were rebels and jihadists "because of the aerial superiority of the regime and intense Russian air strikes". Observatory chief Rami Abdel Rahman said at least 130 civilians had also been killed since Sunday, most in rebel shelling of government-controlled districts. He said at least seven civilians were killed on Saturday in rebel shelling of the regime-held neighbourhood of Hamdaniyeh. Regime forces on Saturday struggled to push back a powerful assault on military positions south of the battleground city. The offensive has brought together rebels, Islamists and jihadists in an attempt to cut off a regime route into Aleppo and break the government siege of eastern districts.
Anti-regime forces have captured the armaments school and most of the artillery school at a large military academy, bringing them closer to the government's access route into the city. The former Al-Nusra Front -- renamed Jabhat Fateh al-Sham after breaking from Al-Qaeda -- on Saturday announced having captured the two military schools and a third military position. Drone footage posted by the group online showed a series of explosions in some of those buildings, and massive columns of billowing black smoke. Abdel Rahman said the advance left the regime forces "in a very difficult position despite Russian air support". "This is an existential battle.
Whoever wins it will win Aleppo," he said.