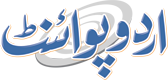 Boxer Amir Khan Shocked To See Plight Of Drought Hit Tharis
Fahad Shabbir (@FahadShabbir) Published August 18, 2016 | 09:04 PM
MITTHI, (APP - UrduPoint / Pakistan Point News - 18th August, 2016) - World famous Pakistani origin boxer from England Amir Khan Thursday visited drought-hit Thar alongwith his wife Faryal Makhdoom Khan. During the visit, Amir Khan said that was shocked and felt painful when he had heard of number of deaths of the kids in the desert due to the malnutrition and the outbreak of the diseases.
Khan vowed to make all out efforts to provide the clean drinking water in every village of the desert to avoid more fatalities among the children and the pregnant women adding he urged Tharis to send their children to schools.
He said that Amir Khan Foundation would raise more funds to ensure more facilities to Tharis. Khan observed that Tharis were most peaceful and patriotic and their hospitality is unmatched despite living under very miserable conditions.
Amir Khan told that Thar is the most beautiful desert in world and so there was dire need that every Pakistani should come forward to help Tharis in their difficult times. He wished to provide healthcare facilities to every inhabitants of the desert from his foundation. He also urged the government to make more sincere and concerted efforts to mitigate the unending miseries of Tharis and give them much more facilities of healthcare, education, drinking water and education, which he observed was their basic right like every citizen.
Amir Khan maintained that he had read more about the region but was happy to be there among Tharis, who he said besides facing the droughts and leading the different lives but were very simple and peaceful people. He vowed to frequent visit Thar to mitigate sufferings of the people.
He appealed to the international agencies to help Tharis so that they live a happy and healthy life. He told that he would request his fans and friends to visit this area to see the rich culture and the historical places and help the local people.
Amir Khan also praised the government for its efforts to give maximum facilities in the area adding he observed there was lot to be done. Additional Deputy Commissioner Thar, Mohammad Hussain Baloch, who was accompanied with boxer, told APP that Amir had promised to help government in its efforts to give maximum facilities in Thar region.
He thanked media for highlighting the issues of Thar because world famous persons like Amir Khan visited here. DC Tharparkar. Dr. Shahzad Tahir Thaheem had earlier received him on his arrival in Mithi and briefed him about the desert area.