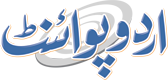 Brazil's Rousseff Faces Final Impeachment Battle
Mohammad Ali (@ChaudhryMAli88) Published August 23, 2016 | 11:16 AM
BRASMLIA, (APP - UrduPoint / Pakistan Point News -23rd Augst,2016) - Brazil's suspended president Dilma Rousseff enters her final battle to win back power on Thursday, when senators open an impeachment trial expected to remove her from office for good. That would formally end 13 years of leftist rule in Latin America's biggest economy. During a trial expected to last several days, the former Marxist guerrilla, 68, will take the stand to defend herself against charges that she fiddled state accounts. She denounces the impeachment drive as a "coup" by her rivals, led by her replacement, former vice president Michel Temer. "In the Senate, I will argue not only for democracy and respect for the direct vote of the Brazilian people, but also for justice," Rousseff told reporters on Thursday. But media estimate that most senators will vote to remove her. "This will be the last chance she has to defend herself.
For our part, we will treat her with respect," said one of the senators seeking to impeach Rousseff, Cassio Cunha Lima. "It will also depend on her attitude. If she is aggressive and provocative, there will be a reaction," he told AFP. - schedule - ============ The trial opens on Thursday, August 25, four days after the Olympic Games closing ceremony in Rio de Janeiro. Rousseff is scheduled to appear in person to defend herself on August 29. Senate president Renan Calheiros said the final vote would likely take place on August 30. If two thirds of the senators vote against her, she will be out. "Dilma would need a miracle for that not to happen," said political analyst Everaldo Moraes from Brasilia University.
"Even her own allies can see that." - Torture survivor - ==================== Rousseff survived torture in the 1970s under Brazil's military regime. She later beat cancer and became the country's first woman president. But she was unable to resist the turning of the political tide as she struggled to cope with a recession that hit in 2014 and failed to maintain alliances.
"She made every kind of mistake that a president can make," said Sergio Praca, an analyst at the Getulio Vargas Foundation. "She failed to keep her campaign promises, didn't pay enough attention to her coalition, ignored her own party and didn't listen to anyone." - Petrobras scandal - ===================== Political chaos and scandal have compounded Brazil's recession. A probe into corruption in the state oil firm Petrobras has implicated Rousseff's rivals and allies.
The impeachment, however, is not linked to the scandal. Instead, she is accused of manipulating the public accounts to hide the size of Brazil's deficit while she was running for re-election in 2014. "Those who commit crimes must be held responsible for them," Senator Aecio Neves, whom she defeated in that election, said this month. "The conditions are firmly in place for removing Dilma Rousseff." He spoke as the Senate voted to hold the trial.
It had already approved her temporary suspension in May. - Risks - ========= If Rousseff is removed from office, Temer will be president until the next elections in 2018. His approval ratings are almost as low as Rousseff's.
Demonstrations for and against him have broken out and he was booed at the opening ceremony of the Rio Olympics. Some analysts say investors are optimistic Temer can strengthen Brazil's giant economy in the medium term.
But they warn that he too risks getting caught up in the Petrobras affair. Temer's opponents complain his pro-business austerity policies will hurt the poor. He is working to pass public spending limits and pension reforms. He urged the Senate this month to move quickly to remove Rousseff. "People need to know who the president is," he said.