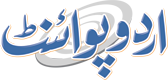 Britain's RBS Could Charge Business Clients For Deposits
Fahad Shabbir (@FahadShabbir) Published July 26, 2016 | 10:16 PM
LONDON, (APP - UrduPoint / Pakistan Point News - 26th july, 2016) : British bank RBS has warned businesses they might be charged for depositing money if interest rates are lowered, a week before the Bank of England (BoE) meets to decide whether to ease its policy. "Global interest rates remain at very low levels and in some markets are currently negative.
Dependent on future market conditions, this could result in us charging interest on credit balances," RBS and NatWest wrote to their 1.3 million clients in Britain. RBS told AFP that the letter was sent as a precaution and that it was unlikely that this would happen. "We will consider any necessary action in the event of the Bank of England Base Rate falling below zero, but will do our utmost to protect our customers from any impacts," said a spokesperson for RBS. "We have no current plans to pass negative rates through to personal or business customers," the spokesperson said. If RBS decided to make its business clients pay for depositing money, it would be a first by a British bank and an exceptional case in Europe since almost no bank has taken such action despite the European Central Bank's negative deposit rate.
In France, Natixis bank in May said that negative interest rates would have repercussions in the pricing of deposits of big businesses with large treasuries.
In Switzerland, UBS already does this for business accounts and in Germany many banks have increased their banking charges. At their next meeting on August 4, the Bank of England could, according to analysts, decide to lower its interest rate, which is today at 0.5 percent, in order to boost the economy after the Brexit vote.
The possibility of the BoE cutting rates seems to have increased Tuesday after an interview by one of the nine members of the central bank's monetary policy committee, Martin Weale, with the FT. Last week, Weale had called for the BoE to think carefully about its next steps but seemed to have changed his opinion on Tuesday after the publication of a disastrous purchasing manager's index (PMI) on Friday, which hit its lowest level since April 2009.