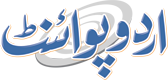 Canada Denies Visas To 200 Ahead Of Global Forum: Organizers
Faizan Hashmi Published August 06, 2016 | 11:09 AM
MONTREAL,(APP - UrduPoint / Pakistan Point News - 6th Augst,2016) - Organizers of the World Social Forum set for next week in Montreal said Friday that Canadian authorities have denied travel visas to more than 200 delegates invited to the anti-globalization event. Others are still waiting word from Canada's immigration ministry, which issues travel documents.
The summit is set to open on Tuesday. Currently "234 guests were refused visas, and the number is increasing day-by-day," WSF spokesman Safa Chebbi told AFP. Rejected visa applicants were told their travel history, financial situation or concerns they may not leave Canada after the summit were cited as reasons for the rejections, Chebbi said. They appeared to largely target delegates from Africa and the middle East, including from the Democratic Republic of Congo, Morocco, Iran and Nigeria.
Haitian and Nepalese delegates were also turned away. Government officials declined to comment on specific cases, citing Canada's strict privacy laws. Nancy Caron, spokeswoman for Immigration, Refugees and Citizenship Canada, said a team within the Federal department had offered to work with WSF organizers to facilitate delegates' entry into Canada.
But, she said in an email, the organizing committee had so far made no contact with the department's special events unit to inform it of "any issues or difficulties in obtaining participants' visas." Those who were denied visas include Mali's former culture minister Aminata Traore and the president of the Palestinian postal union, Imad Temiza. This is the first time the World Social Forum, which gathers civil-society organizations, will be held in the northern hemisphere and in a Group of Seven industrialized nation. As many as 100,000 people have attended past gatherings.
But far fewer are expected at the Montreal event due to the relatively higher travel and hotel costs, said organizers. The event, something of a counterweight to the capitalist-aligned World Economic Forum, was first held in Brazil in 2001 seeking to promote alternatives to neoliberalism.