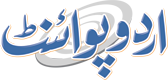 Canada Jobs Dips, July Unemployment Rises To 6.9%
Faizan Hashmi Published August 05, 2016 | 09:28 PM
OTTAWA, (APP - UrduPoint / Pakistan Point News - 4th August, 2016) - Canada's jobless rate rose 0.1 percentage points in July to 6.9 percent, the government announced Friday. Full-time employment fell while part-time work was up in the month, said Statistics Canada. There were fewer youths, aged 15 to 24 years, working mostly part-time jobs in July. Ontario and Newfoundland provinces shed positions while British Columbia -- with the nation's lowest regional unemployment rate -- and New Brunswick saw an uptick in job creation.
Overall, fewer Canadians were employed in public administration, while the number of healthcare and social assistance jobs increased. The public sector shed jobs, while there was little change among private sector and self-employed workers. Statistic Canada, however, cautioned that the July data was incomplete.
For the third straight month, it had not received data from the Fort McMurray, Alberta region which saw sweeping shutdowns of oil operations in May due to devastating wildfires.