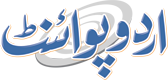 Charles III Welcomed In France For First Visit As King
Mohammad Ali (@ChaudhryMAli88) Published September 20, 2023 | 07:47 PM
King Charles III on Wednesday embarked on his first state visit to France as monarch, a three-day trip aimed at showing the fundamentals of the cross-Channel alliance remain strong despite a litany of political tensions after Brexit
Paris, (APP - UrduPoint / Pakistan Point News - 20th Sep, 2023 ) :King Charles III on Wednesday embarked on his first state visit to France as monarch, a three-day trip aimed at showing the fundamentals of the cross-Channel alliance remain strong despite a litany of political tensions after Brexit.
Charles and his host President Emmanuel Macron were driven down the Champs-Elysees for their talks at the Elysee Palace, escorted by 136 horses of the Republican Guard and standing up with the car roof open to acknowledge the greetings of a few thousand people lining the famed avenue.
The trip was initially planned for March and was supposed to have been Charles' first state visit abroad since becoming monarch on the death of his mother Queen Elizabeth II. But it was shelved due to widespread rioting and strikes across France against pension reforms.
The original itinerary in the capital Paris and the southwestern city of Bordeaux -- packed with ceremony and pomp in a country which abolished its monarchy in the 1789 revolution and then executed the king -- is largely unchanged.
The king and his wife Queen Camilla were welcomed at Paris Orly airport by Prime Minister Elisabeth Borne, with the visit blessed by pristine autumn clear skies, an AFP correspondent said.
They then paused to remember war dead by laying wreaths at the Arc de Triomphe.
Driven down the Champs-Elysees, Macron and the king were seen chatting amicably while Camilla and Macron's wife Brigitte followed behind in a similar vehicle.
The Macrons will then in the evening host the royal couple at a sumptuous state banquet at Versailles, the palace west of the capital synonymous with French royalty.
The menu will include delicacies including blue lobster cooked as a starter by star chef Anne-Sophie Pic, who has said she was inspired by the tastes of the so called "Sun King" Louis XIV.
Dinner guests at the glittering Hall of Mirrors will include Charlotte Gainsbourg, the actor and daughter of Serge Gainsbourg and Jane Birkin, Hugh Grant and French former Arsenal football manager Arsene Wenger.