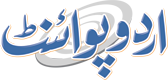 China Approves Trading Link For Shenzhen, HK Stocks
Mohammad Ali (@ChaudhryMAli88) Published August 16, 2016 | 04:27 PM
SHANGHAI,(APP - UrduPoint / Pakistan Point News - 16th Augst,2016) : China's central government has approved plans to link trading between the Shenzhen stock exchange and the Hong Kong market, it said Tuesday, paving the way for the long-awaited reform. China launched a landmark "stock connect" between the bourses of Shanghai and its special administrative region of Hong Kong in late 2014, opening up its closeted share market to the outside world and giving foreign investors access to Chinese companies not quoted elsewhere. Mainland China's second stock exchange, in the southern city of Shenzhen, was due to follow last year, but the launch was delayed by a market rout. The powerful State Council -- or cabinet -- has given its high-level blessing to the scheme, it said in a statement on its website Tuesday. "The State Council has approved the implementation proposal for the Shenzhen-Hong Kong Connect," Premier Li Keqiang was quoted as telling a meeting of the body.
He added preparation work was "basically completed" but gave no date for the launch. Chinese stocks surged on Monday in anticipation of movement on the proposal, though the benchmark Shanghai index fell back on Tuesday as investors took profits. An analyst said it would probably take at least a month following State Council approval for the launch. "It will still take one to two months for the link to actually be implemented," Zhang Qun, Beijing-based analyst at Citic Securities, told AFP. Still, the news could offer support for Chinese shares on Wednesday, he said. "It will not affect the market significantly.
Some shares related to Shenzhen-Hong Kong Stock Connect will probably open higher tomorrow morning," he said.