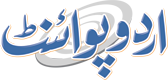 Chinese Premier Li Qiang To Attend 20th China-ASEAN Expo In Nanning
Muhammad Irfan Published September 14, 2023 | 07:25 PM
Chinese Premier Li Qiang will deliver remarks at the opening ceremony of the 20th China-ASEAN Expo and China-ASEAN Business and Investment Summit in Nanning, Guangxi Zhuang Autonomous Region on September 17, Chinese Foreign Ministry Spokesperson, Mao Ning said on Thursday
BEIJING, (APP - UrduPoint / Pakistan Point News - 14th Sep, 2023 ) :Chinese Premier Li Qiang will deliver remarks at the opening ceremony of the 20th China-ASEAN Expo and China-ASEAN business and Investment Summit in Nanning, Guangxi Zhuang Autonomous Region on September 17, Chinese Foreign Ministry Spokesperson, Mao Ning said on Thursday.
The theme of this year's China-ASEAN Expo is "Building a Homeland through Harmony and Cooperation, Sharing a Shared Destiny for a Future - Promoting the high-quality development of the 'One Belt, One Road' initiative and creating an economic growth center," she said at her regular briefing." Mao Ning said, this year marks the 10th anniversary of President Xi Jinping's proposal to build a closer China-ASEAN community with a shared future and the joint construction of the "Belt and Road" initiative.
It is also the 20th anniversary of China's accession to the Treaty of Friendship and Cooperation in Southeast Asia. At present, China-ASEAN economic and trade cooperation has been steadily upgraded.
The spokesperson said, China has maintained its status as ASEAN's largest trading partner for 14 consecutive years, and the two sides have been each other's largest trading partner for three consecutive years.
Last year, China-ASEAN trade volume exceeded US$970 billion, a year-on-year increase of 11.2%. As of July this year, cumulative two-way investment between China and ASEAN countries has exceeded US$380 billion.
At the recent series of East Asia Cooperation Leaders' Meetings, Premier Li Qiang and leaders of ASEAN countries reached an important consensus on comprehensively deepening China-ASEAN cooperation and jointly building the "Five Homes" of peace, tranquillity, prosperity, beauty, and friendship, she added.
Mao Ning said the China-ASEAN Expo is an important platform for deepening China-ASEAN cooperation and promoting regional economic integration. This year celebrates its 20th anniversary.
China is willing to use this event to discuss opportunities, meet challenges and seek cooperation with all parties, further implement the Regional Comprehensive Economic Partnership (RCEP) with high quality, promote China-ASEAN trade and investment liberalization and facilitation, and enhance the level of regional connectivity, jointly build an open regional economy, and promote the construction of a closer China-ASEAN community with a shared future.